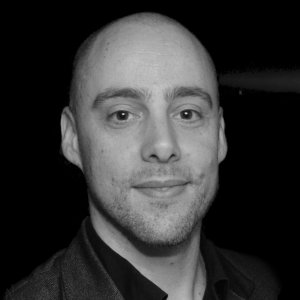 Salvatore Scandurra (Turi)
---
---
// PROFILE

I'm an experienced Creative Designer and Producer with a strong background in visual storytelling.
I use new technologies to produce and deliver story-first, design-led content, bringing life and emotion into things that move on a screen.
---
// SKILLS
Creative Design and Media Production
Creative digital design
Advanced motion graphics
Code-based animated infographics
Storyboarding and pre-visualization
Corporate video production, from concept to delivery
Video editing and color grading
Recording and writing for podcasts
Illustration of most styles and media
Web and App Development
UX/UI design, digital product and interaction design
Fluent in JavaScript, Node.js, Python, C/C++, Lua, PHP, HTML, CSS
Git, Docker
Pixel-perfect responsive templating, asset production and prototyping
Arduino, Raspberry Pi and other hardware microcontrollers
---
// SOFTWARE
Adobe Creative Suite (Photoshop, Illustrator, Animate, After Effects, Premiere Pro, XD), Figma, InVision, Apple Final Cut Studio, Blender, Cinema 4D, Unity
Custom UNIX scripts for project management and batch image processing
Digital audio recording and processing (music and electronics are my hobby)
I'm very quick to pick up new software skills – I love learning!
---
// Feathers in my cap
Outstanding visualization skills
Great organizational and self-organizational skills, ability to work unsupervised
Propensity to creatively work outside the job description
Dexterity to work in fast-paced environment and to cope with short deadlines, scaling the level of finesse up or down according to the time available
I'm a generalist but I hop into specialisms when a project calls for it
Ability (and patience!) to train others and to create training material
---
---
// PROFESSIONAL EXPERIENCE
Parkhouse, London
2019 (October) – Present
Digital design, production and animation of motion graphics and corporate animations for Abbvie, Kellogg's, Peterson, MS Amlin, Honeywell, EDF. Samples: bit.ly/3vAQxFi, youtu.be/jFwWu6vdLV0
---
CIPD, London
2015 (July) – 2019 (October)
Art direction and animation of motion graphics, explainer videos, product teasers, and social media assets. Samples: youtu.be/61oCT8wJGNU, youtu.be/j5C_LNRnSTE
Development of a strategic reference asset, working closely with the Customer Experience Team. Link: bit.ly/2HQG8N7
Leading the internal video production unit. Producing filmed content and training team members to film interviews, record podcasts and produce branded videos
Development and documentation of a tool and API to generate interactive infographics and visual web content.
UX, design and front-end development of responsive webapps. Screencast: youtu.be/iBel3zh_gVc
Line managing, and in charge for the development of, junior designers
---
Tag Worldwide, London
2015 (January – May)
Online advertising digital design and production for Nike, Sony, Jameson Irish Whiskey, Argos, Boots, Amazon
---
BBH/Addictive Pixel, London
2014 (October – December)
Online advertising digital design and production for Axe/Lynx, British Airways
Asset design, production and animation for Barclays Code Playground. Promo: youtu.be/-iWQnRIJZic
UX/UI design and usability planning of a digital catalog for fashion retailer Boden
---
Timbuktu Labs (now Rebel Girls), San Francisco
2014
Visual development of an animated series
Illustration of four books accompanied by an interactive app
Trade show delegate
---
Freelancer
2004 – 2014
Further employment history available upon request
---
// EDUCATION
2013 – Master of Fine Arts in Traditional Animation (Triennial) – Academy of Art University, School of Animation and Visual Effects, San Francisco, USA
Final project: youtu.be/XMIL_tEAR6A
2008 – Laurea (BA + MA) in DAMS Cinema (Disciplines of Arts, Music and Spectacle) – Università di Bologna
---
// VOLUNTEERING
Mentor for the Steps Ahead Mentoring programme, helping jobseekers in the UK improve their employability skills and get into the world of work
---
// LANGUAGES
---
They said about me